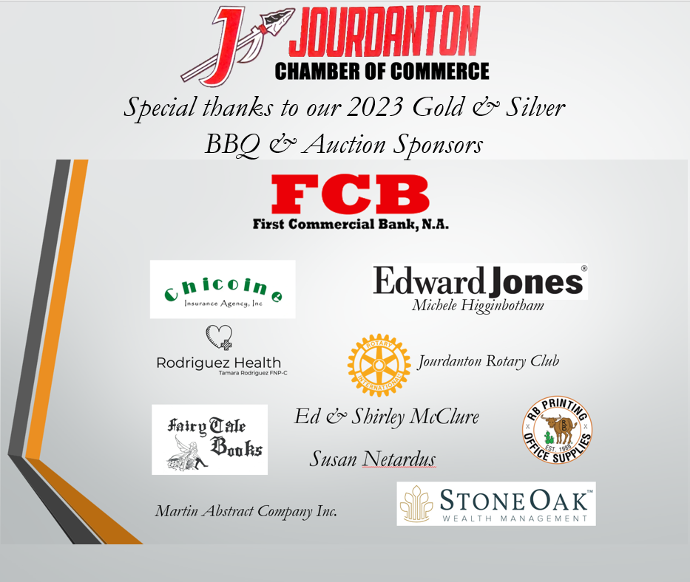 Annual BBQ & Auction
We had a wonderful turnout for our 2023 BBQ Lunch & Auction. Thanks to everyone who helped to make this event a success for our Chamber and the community.
We'd also like to thank Rocking K Ranch, Tendercare Learning, Flying J Service, Chili Bandera, and Sunshine House Coffee for their generous sponsorships and contributions to this year's event.
Coffee, Commerce & Conversations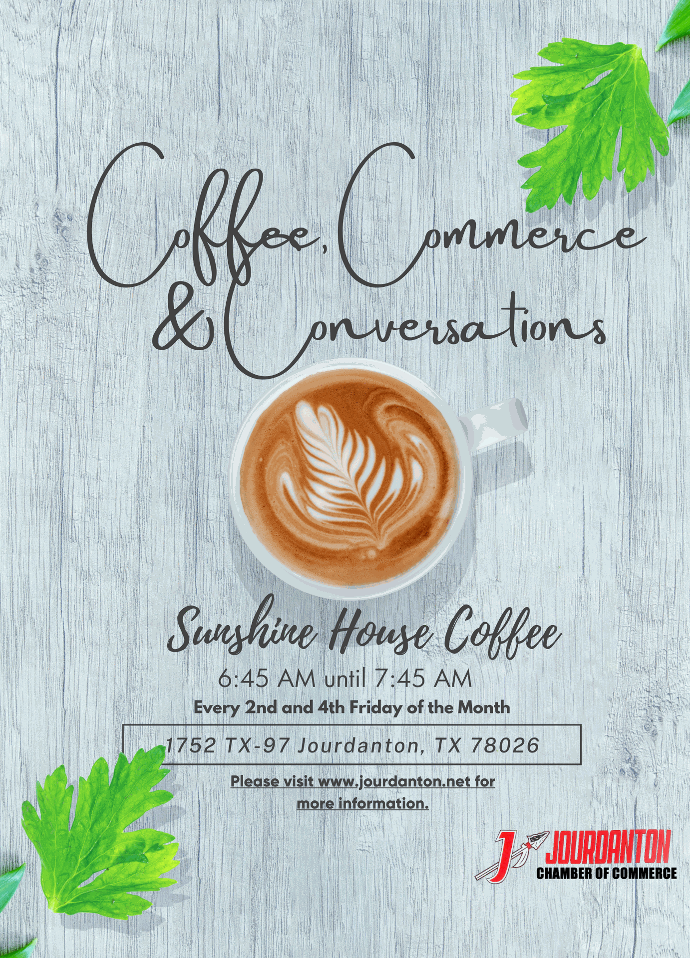 Please Join Us
Every 2nd and 4th Friday of the month, the Jourdanton Chamber of Commerce will host an informative discussion regarding issues that affect your business.